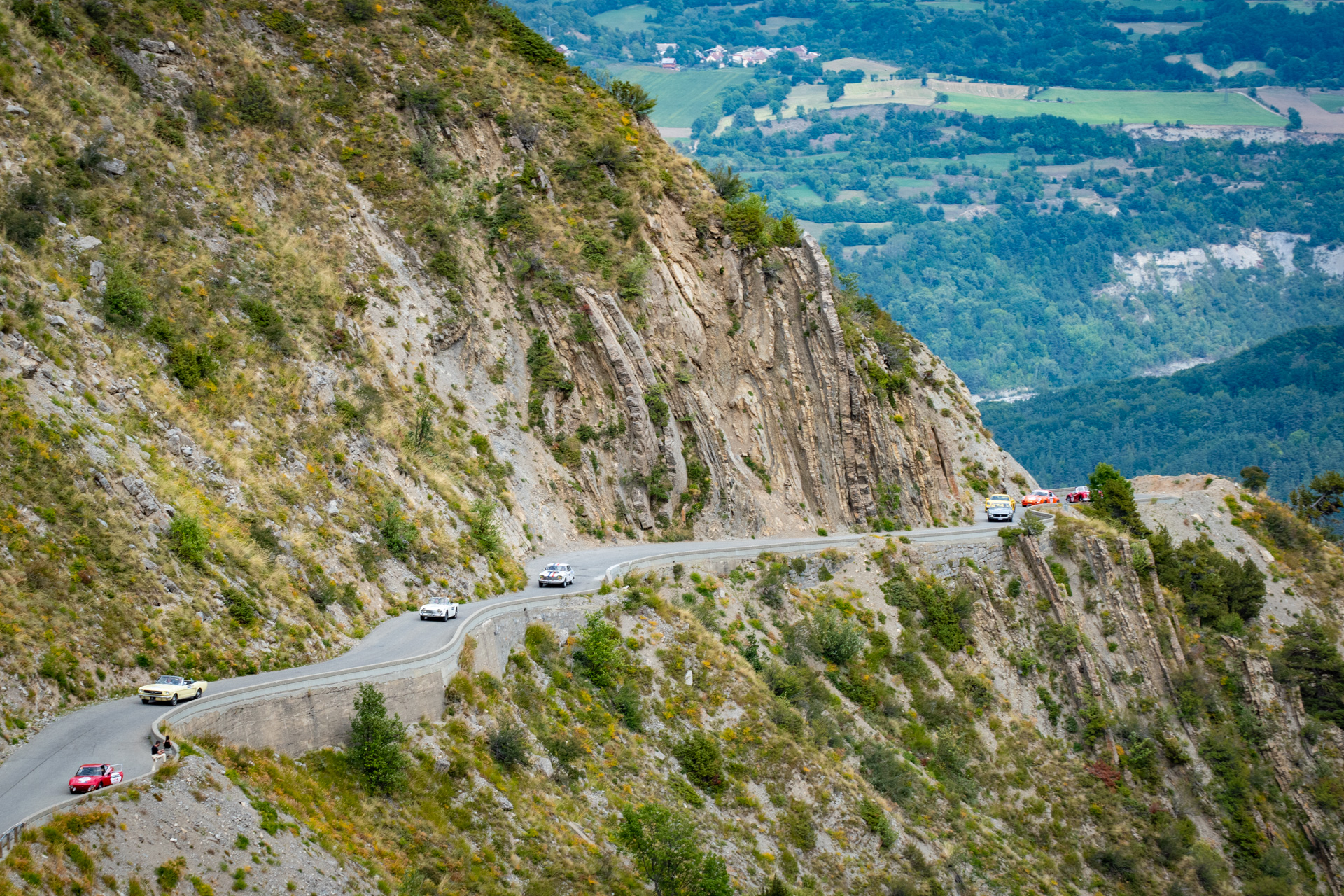 TOUR AUTO
24 TO 30 april 2022
📍 Paris – Andorra
Find all the information
and results of this 31st edition
ABOUT
After two editions held in September, the Tour Auto returns to its more traditional dates, from 25 to 30 April 2022. The 31st edition was highlighted by a finish – for the first time – in Andorra as well as by two celebrations of exceptional cars.
The Tour Auto 2022 has started as every year with an exhibition day in Paris on Monday, April 25. The next day, the 230 crews set off to discover some of the most beautiful French roads. The program includes about 2,000 kilometers to cover five stop off cities, timed sessions on three circuits and a dozen of special stages on closed roads.
2022 EDITION
WHAT'S NEW?
💡
Paris: A new rendez-vous!
The exhibition of the cars entered will take place in Hall 6, Parc des expositions of the Porte de Versailles, 15th district of Paris.
It will open its doors for the first time on Sunday afternoon, 2 pm, and will continue all day Monday from 10am to 5pm.
Andorra, 20 years later
In 2022, the Tour Auto will finish on Saturday 30 April in the Principality of Andorra, a state visited once only in its history, in 2002.
The Parc Fermé will be set up in Andorra la Vella, the highest capital of Europe (1023 meters high). Its cultural and patrimonial heritage should seduce all competitors… Not to mention the Eastern Pyrenees sumptuous roads and panoramas!
Cars in the spotlight
In 2022, we will celebrate the 50th anniversary of Ferrari 365 GTB4 Gr.IV's 1972 double and Jean-Claude Andruet's victory on the car already nicknamed "Daytona".
A tribute will also be paid to the "pioneers", the cars of the major brands that took part in the very first post-war editions, between 1951 and 1954: Delahaye 235, Ferrari, Fiat 8V, Gordini barchettas, Type C Jaguar, Osca, etc.
Entries
Consult the list of drivers participating in the Tour Auto.
Ticketing
See you in hall 6 of the Parc des expositions – Porte de Versailles (Paris 15e) on Sunday, April 24, starting at 2pm.
Route
📍Paris – Andorra
Discover the Tour Auto route.
Category
What is the Competition or regularity category? All about it!
Eligible models
Consult the list of models eligible for the Tour Auto!
Aguttes
Discover the Aguttes auction!