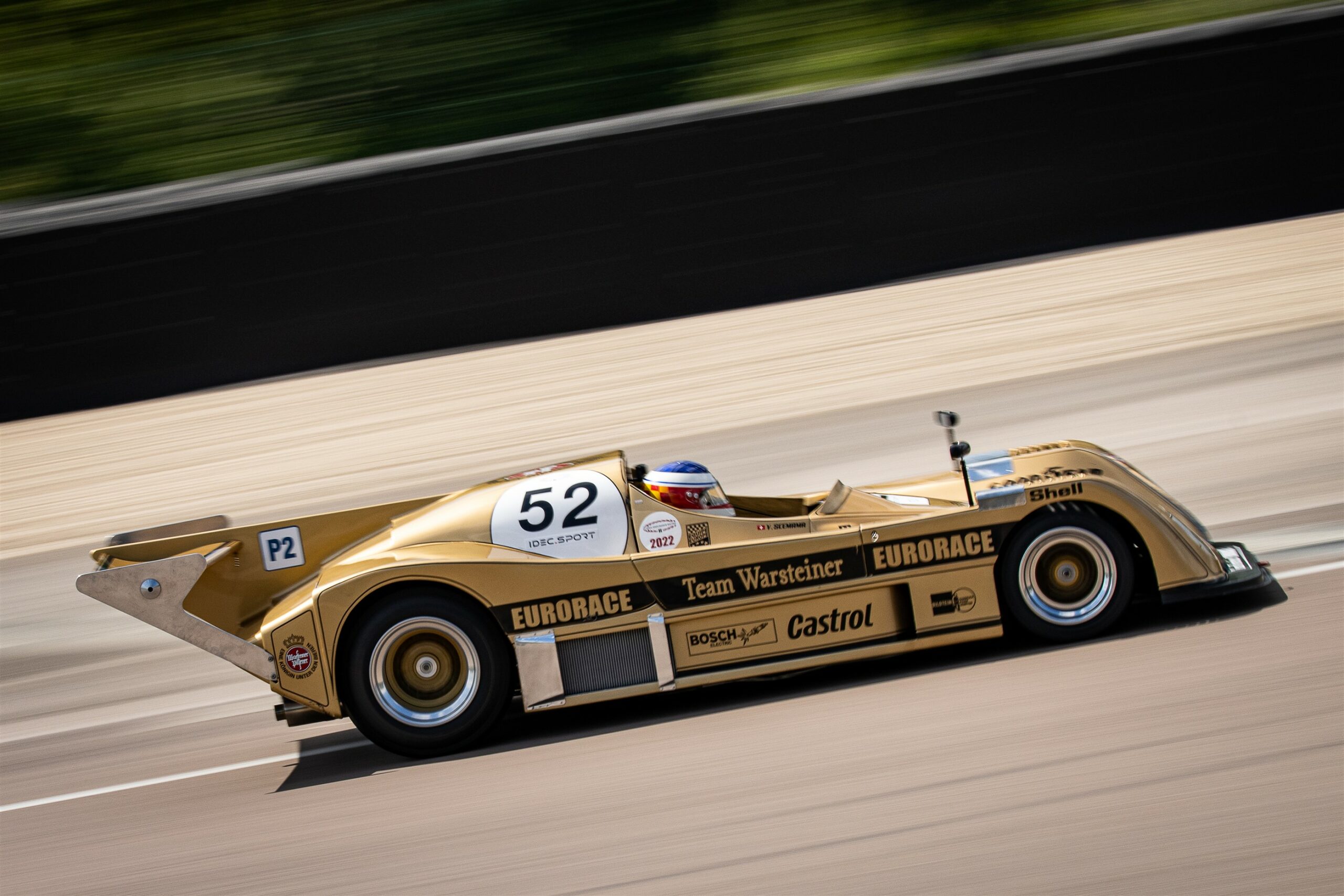 GRAND PRIX DE L'AGE D'OR
7 – 9 JUNE 2024
📍 Dijon Prenois circuit
🏁 Track races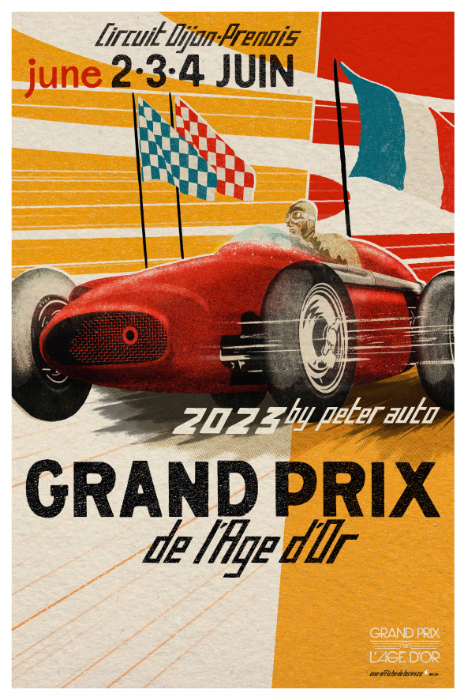 INTRODUCTION
For the drivers of the Series by Peter Auto, the short 3,800 metre Dijon-Prenois circuit presents a formidable challenge with, in particular, the blind La Bretelle corner, the uphill Parabolique hairpin and the never-ending very quick Pouas curve. The public love the dip and gather there in large numbers in what is almost a real stadium ideally situated only a stone's throw from the paddocks.
This is where the 300 racing cars are prepared throughout the weekend in temporary garages that are accessible to the spectators. In this zone too is the exhibitors' village in which boutiques of all kinds whose common link is the motor car are installed.
This event is the oldest historic car meeting in France as the first Coupes de l'Age d'Or was held on the Rouen-les-Essarts circuit in 1964 as a curtain-raiser to the French Formula 1 Grand Prix. In addition, it is particularly important for Patrick Peter who made his name known in the world of the motor car by associating the competences of his agency with it in 1984. After Montlhéry, the event is now held on the Dijon-Prenois circuit, the theatre of the most epic duel in the history of F1 during the 1979 French Grand Prix between Gilles Villeneuve in his Ferrari and René Arnoux in his Renault.
Ticketing
& practical
informations
List of entries
Grand Prix de
l'Age d'Or 🏁
The following grids will be present at the Grand Prix de l'Age d'Or as part of the Series by Peter Auto. Discover the list of entries: