TOUR AUTO
History & winners
The current Tour Auto treads in the footsteps of events dating back to the first Tour de France Automobile in 1899. It's the oldest motor car race still organized!
origins
The "Tour de France Automobile", under the wing of the Automobile Club de France, was born in 1899. Run again in 1906, taking into consideration the performance of cars at this time, the 4,000 km event was a veritable adventure. The event was interrupted several times, principally due to the wars. The first post WWII event took place in 1951.
The "Tour de France Automobile" was a unique event in the world of motor racing, with a mix of open road, classic race track and hill track scores across France. By the early 1960s, the Tour de France was a simply amazing event. The grids were full of amazing cars driven by stars like Rauno Aaltonen, Jean-Pierre Beltoise, Lucien Bianchi, Bernard Darniche, Patrick Depailler, Vic Elford, Gérard Larrousse, Willy Mairesse, Timo Makinen, Henri Pescarolo, Jo Schlesser, Maurice Trintignant…
FIRST RETURN
Stopped once again in 1965, the rally was revived in 1969 thanks to five-time winner Bernard Consten.
This golden era saw prototypes such as Matra 650, Ferrari 512 and Ford GT40 on the roads, as well as the "Tour Auto" name for the first time. Ten years later, economic constraints linked to the oil crisis affected the event. In 1986, due to the lack of sponsors and of competitors, the 50th event was the final one in its original form.
PETER AUTO
In 1992, Patrick Peter brought new blood to the Tour Auto. Supported by several motor racing enthusiasts, he gave the event a second life as an historic event for classic cars of a model that competed in the original Tour de France Automobile between 1951 and 1973. In three years, the Tour Auto became one of the top historic rallies in the world.
The Tour Auto has always been appreciated by renowned drivers and celebrities like Rauno Aaltonen, Rowan Atkinson (Mr Bean), Jürgen Barth, Félix Baumgartner, Derek Bell, Guy Berryman (Coldplay), Jack Brabham, Kenny Bräck, Claude Brasseur, François Chatriot, Erik Comas, Maëva Coucke (Miss France), Yannick Dalmas, Bernard Darniche, Cyril Despres, Luc Ferry, Guy Fréquelin, Gérard Holtz, Arsène Jiroyan, Jacques Laffite, Gérard Larrousse, Simon Le Bon (Duran Duran), Jochen Mass, Stirling Moss, Olivier Panis, Henri Pescarolo, Emanuele Pirro, Jean Ragnotti, Walter Rörhl, Armin Schwarz, Patrick Tambay, Ari Vatanen…
LIST OF WINNERS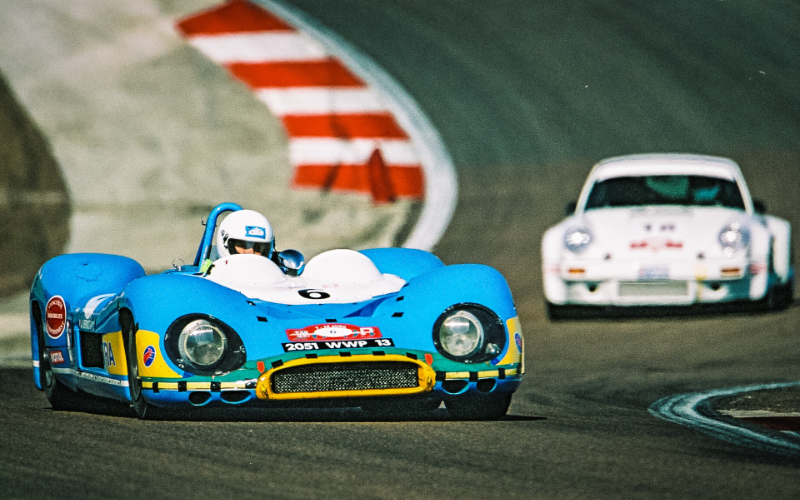 | YEAR | SECTION | WINNERS | MODEL |
| --- | --- | --- | --- |
| 1992 | Competition | Sevin – Peratta | Porsche 911 |
| | Regularity | Binns – Collard | Ford Cortina |
| 1993 | Competition | Koel – Hugenholtz | Ferrari 365 GTB/4 |
| | Regularity | Kohler – Maltzan | Austin Healey |
| 1994 | Competition | Lewis – Bell | Ford GT 40 |
| | Regularity | Saguato – Saguato | Lancia Stratos |
| 1995 | Competition | Boell – Ruttcher | Ferrari 365 GTB/4 |
| | Regularity | Robinet – Chalseche | NSU 1000 TTS |
| 1996 | Competition | Larrousse – Perramond | Porsche 911 S |
| | Regularity | Weiland – Walter | Mercedes 300 SL |
| 1997 | Competition | Pescarolo – Rives | AC Cobra Daytona |
| | Regularity | Thiriet – Meffray | Triumph TR3 A |
| 1998 | Competition | Röhrl – Dauphin | Porsche 356 A |
| | Regularity | Berstein – Klages | Jaguar XK120 |
| 1999 | Competition | Hugenholtz – Hugenholtz-Abriou | Ford Mustang |
| | Regularity | Lindner – Lindner | Porsche 904 GTS |
| 2000 | Competition | Hugenholtz – Hugenholtz-Abriou | Ford GT 40 |
| | Regularity | Krieglsteiner – Berger | Porsche 356 A |
| 2001 | Competition | Hugenholtz – Hugenholtz-Abriou | Ford GT 40 |
| | Regularity | Sucari – Celada | Ferrari 365 GTB/4 |
| 2002 | Competition | Chiles – Mountford | Ford GT 40 |
| | Regularity | Sucari – Celada | Ferrari 365 GTB/4 |
| 2003 | Competition | Chiles – Mountford | Ford GT 40 |
| | Regularity | Sucari – Celada | Ferrari 365 GTB/4 |
| 2004 | Competition | Hugenholtz – Hugenholtz-Abriou | Lotus Elan |
| | Regularity | Sucari – Baccanelli | Ferrari 250 GT Lusso |
| 2005 | Competition | Sheldon – Stevens | Lotus Elan |
| | Regularity | De Lesseps – Brand | Aston Martin DB4 GT |
| 2006 | Competition | Hugenholtz – Hugenholtz-Abriou | Lotus Elan |
| | Regularity | Linwood – Linwood | Alfa Romeo Giulia |
| 2007 | Competition | Hugenholtz – Hugenholtz | Lotus Elan |
| | Regularity | Linwood – Linwood | Citroën SM |
| 2008 | Competition | Caron – Payen | AC Cobra |
| | Regularity | Linwood – Linwood | Porsche 911 RS 2,7l |
| 2009 | Competition | Lynn – Kivlochan | Ford GT 40 |
| | Regularity | Willis – Willis | MG A |
| 2010 | Competition | Lajournade – Baron | Lotus Elan |
| | Regularity | De Miguel – Suarez | Ferrari 275 GTB |
| 2011 | Competition | Caron – David | AC Corbra |
| | Regularity | Ruston – Haylock | Porsche 356 Speedster |
| 2012 | Competition | Lynn – Kivlochan | AC Cobra |
| | Regularity | Nicoules – Gauthier | Ford Mustang |
| 2013 | Competition | Monteverde – Pearson | AC Cobra |
| | Regularity | Nicoules – Nicoules | Ford Mustang |
| 2014 | Competition | Lynn – Kivlochan | AC Cobra |
| | Regularity | Meykan – Tervinou | Alpine A110 1600 S |
| 2015 | Competition | Lajournade – Bouchet | Jaguar type E 3,8L |
| | Regularity | Nicoules – Nicoules | Alpine A110 1600 S |
| 2016 | Competition | Lajournade – Bouchet | Jaguar type E 3,8L |
| | Regularity | Sucari – Sucari | Ferrari 250 GT Berlinetta |
| 2017 | Competition | Smith – Cottingham | Ford GT 40 |
| | Regularity | Hinrichsen – Mayo | Maserati 200 SI |
| 2018 | Competition | Favaro – Badan | Lotus Elan |
| | Regularity | Rigondet – Souillard | CG 1200 S |
| 2019 | Competition | Favaro – Badan | Lotus Elan |
| | Regularity | Hamoniau – Lotthe | Ferrari 250 GT Lusso |
| 2020 | Competition | Favaro – Nicolet | Jaguar type E 3,8L |
| | Regularity | Nicoules – Nicoules | Ford Mustang 289 |
| 2021 | Competition | Van Riet – Werner | Shelby Cobra 289 |
| | Regularity | Jay – Jay | Lancia Fulvia 1600 HF |
| 2022 | Competition | Boutsen – Ordioni | Shelby Cobra 289 |
| | Regularity | Martens – Pyck | Volvo PV 444 |
| 2023 | Competition | Berchon – Bordier | Jaguar E-Type 3.8 |
| | Regularity | Hamoniau – Dupard | Ferrari 250 GT Berlinetta Lusso |