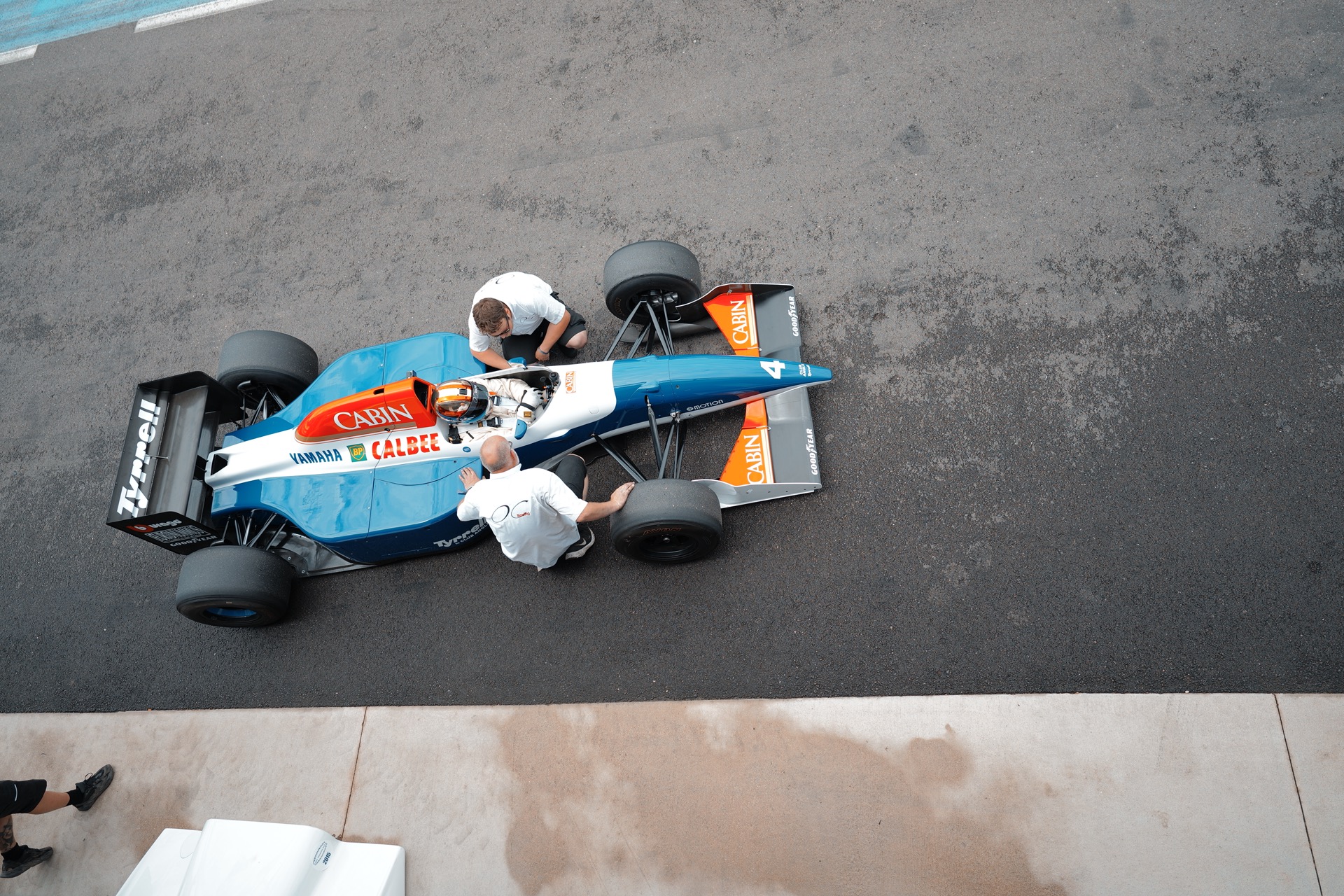 Would you like to register for Formula Legends 3.5L ? 👉 Entry form
Formula Legends 3.5L
🏆
Introduction
Peter Auto is getting ready to bring together an F1 grid, on the Castellet and Spa-Francorchamps circuit for this 2023 season. Called Formula Legends 3.5L, these demonstrations will bring together models with naturally aspirated 3.5-liter engines from the years 1987-1994.This period marked a golden age for the discipline with the pinnacle of the Prost-Senna duel and the emergence of Michael Schumacher who won his first title in 1994.
Stimulated by the deployment of micro-computing, it was also the time of the last great technological innovations such as the paddle-shift gearbox, active suspension, ABS and traction control. It was a time when clever craftsmen like Ken Tyrrell and Eddie Jordan still managed to make a place for themselves alongside the big four, McLaren, Williams, Ferrari and Benetton. It was a time, finally, of the last single-seaters made in France from the workshops of AGS, Larrousse or Ligier.
This relatively liberal regulation of the "3.5 atmospheric", in effect during eight seasons (the first twoin cohabitation with the 1.5 turbo), made it possible to bring face to face different engine architectures with, on one side, the V8s for followers of the light is right theory (Ford, Judd, Yamaha, etc.); on theother side, the V12s for the supporters of power at any cost (Lamborghini, Ferrari, Porsche, etc.); andin the middle, the V10s for the more pragmatic (Renault, Honda, Peugeot, etc.). Not forgetting the Flat-12 (Subaru) or W12 (Rocchi) enthusiasts. In short, singular engines with powerful sounds that were among the most melodious in history, capable of exceeding 14,000 rpm.