RALLYE DES PRINCESSES RICHARD MILLE
REGULATIONS & EQUIPMENT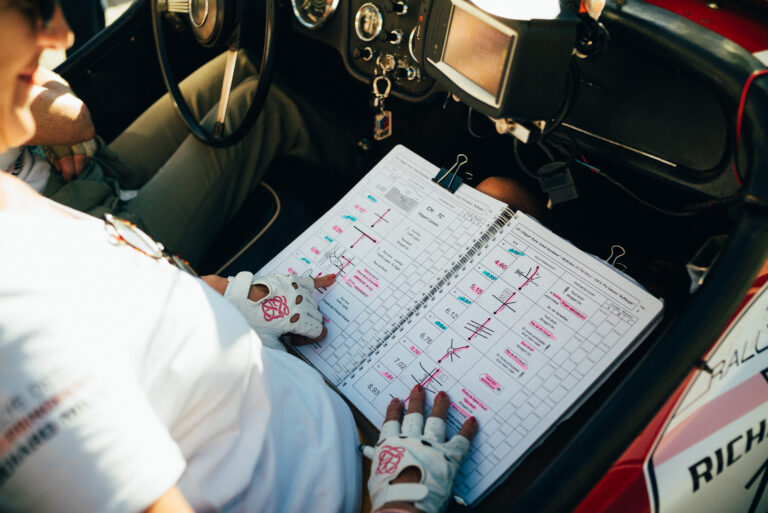 Introduction
The Rallye des Princesses Richard Mille is a regularity event registered on the FFSA calendar. It consists of "road sections" on roads open to traffic and "special stages" also known as "regularity sectors" (SR).
The game consists in following an average speed given by the organisation according to the age of the vehicle. For example, a team entered in a 1960s Triumph will have to get as close as possible to an average speed of 50 km/h. The competitors know the starting point of the regularity sector, but do not know where the finish is.
They are guided by a roadbook, a stopwatch and a Tripmaster which allows them to know the partial and total distances. The role of the co-driver is very important because she punctuates the driver's driving.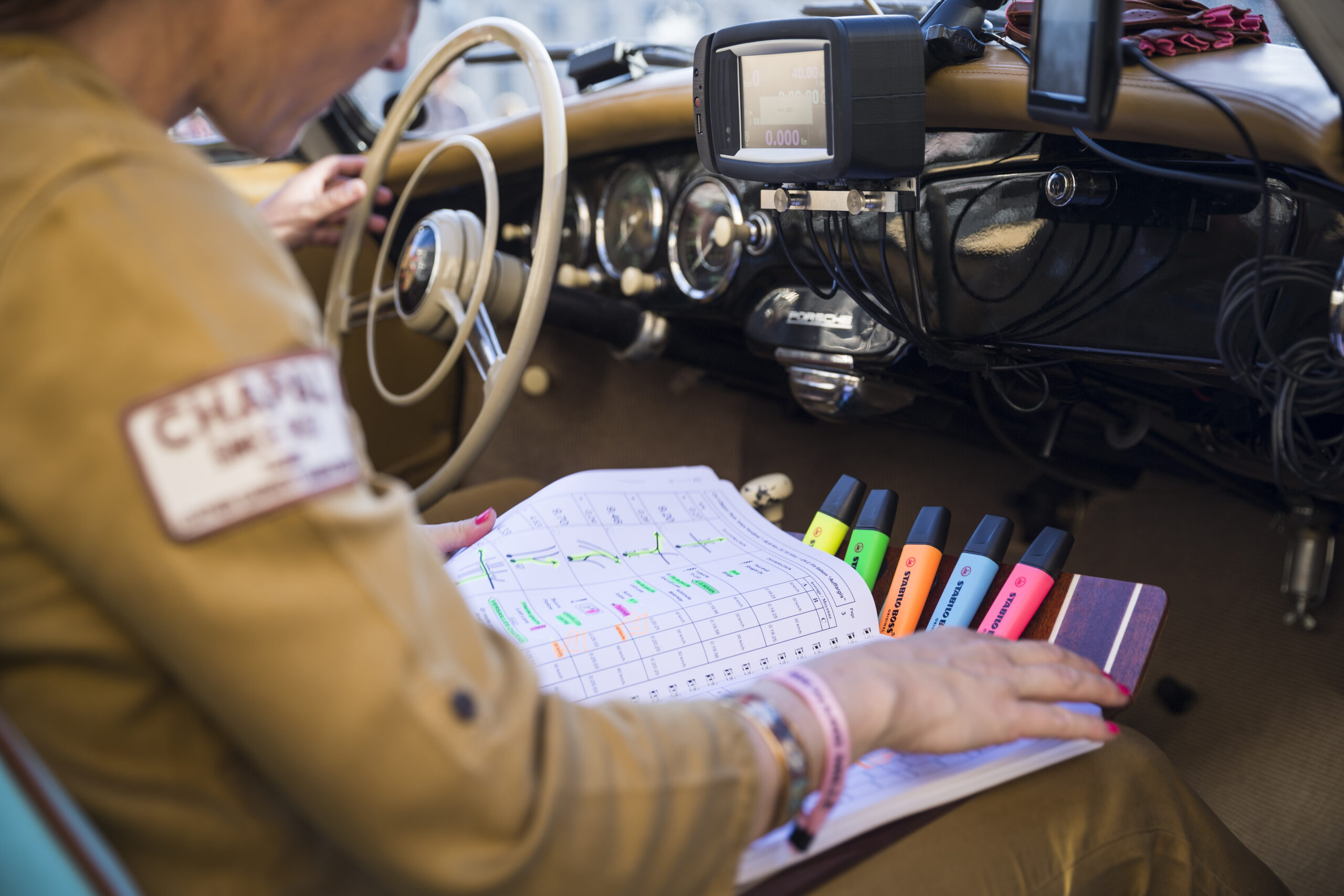 EQUIPMENT
The Tripy GPS provided by the organisation has three functions:
– It gives the official time of the rally
– It allows you to establish your rankings in real time
– It knows exactly where the cars are
CATEGORIES
Vehicles from the post-war period up to 1989 (date of the first registration) are allowed to participate.
Group 1: from 1946 to 1961 (low average)
Group 2: from 1962 to 1965 (intermediate average)
Group 3: from 1966 to 1971 (intermediate average)
Group 4: from 1972 to 1976 (high average)
Group 5: from 1977 to 1981 (high average)
Group 6: from 1982 to 1985 (high average)
Group 7: Classic* (high average)
* Concerns vehicles rebuilt in the spirit of the time.
Averages
Low average: 40 km/h
Intermediate average: 45 km/h
High average: 50 km/h
Villages: 30 km/h
Ranking
A ranking is established based on the times achieved by the crews as follows:
For each second below the ideal time (advance): 2 penalty points.
For each second above the ideal time (delay): 1 penalty point.