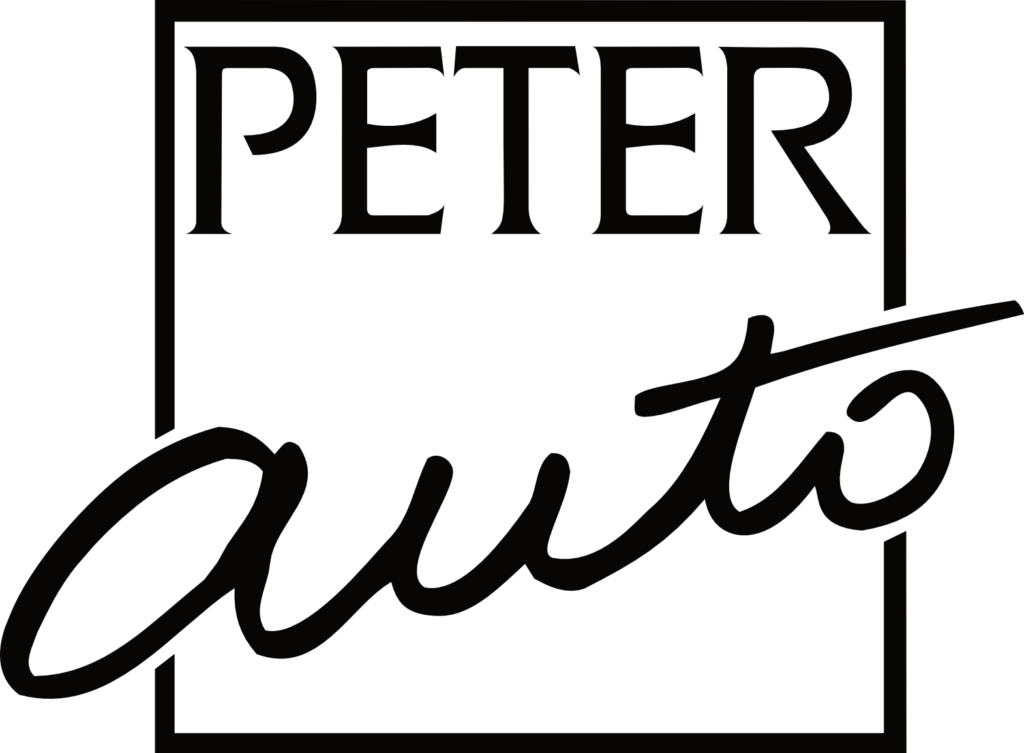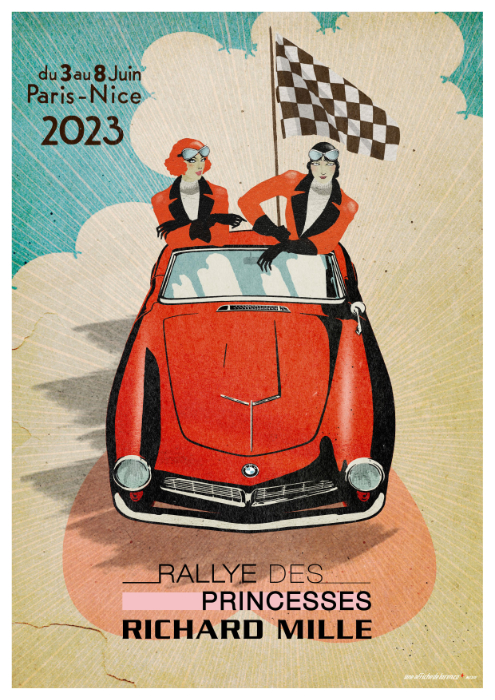 Experience a Week
of Thrilling Automotive Adventure
with Princesses
From 3 to 8 June 2023, join the competitors of the Rallye des Princesses Richard Mille in a unique automotive adventure between women! After a successful edition in 2022, we invite you to join us this year to drive from Paris to Nice through the Alps.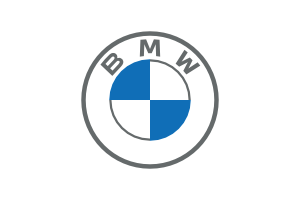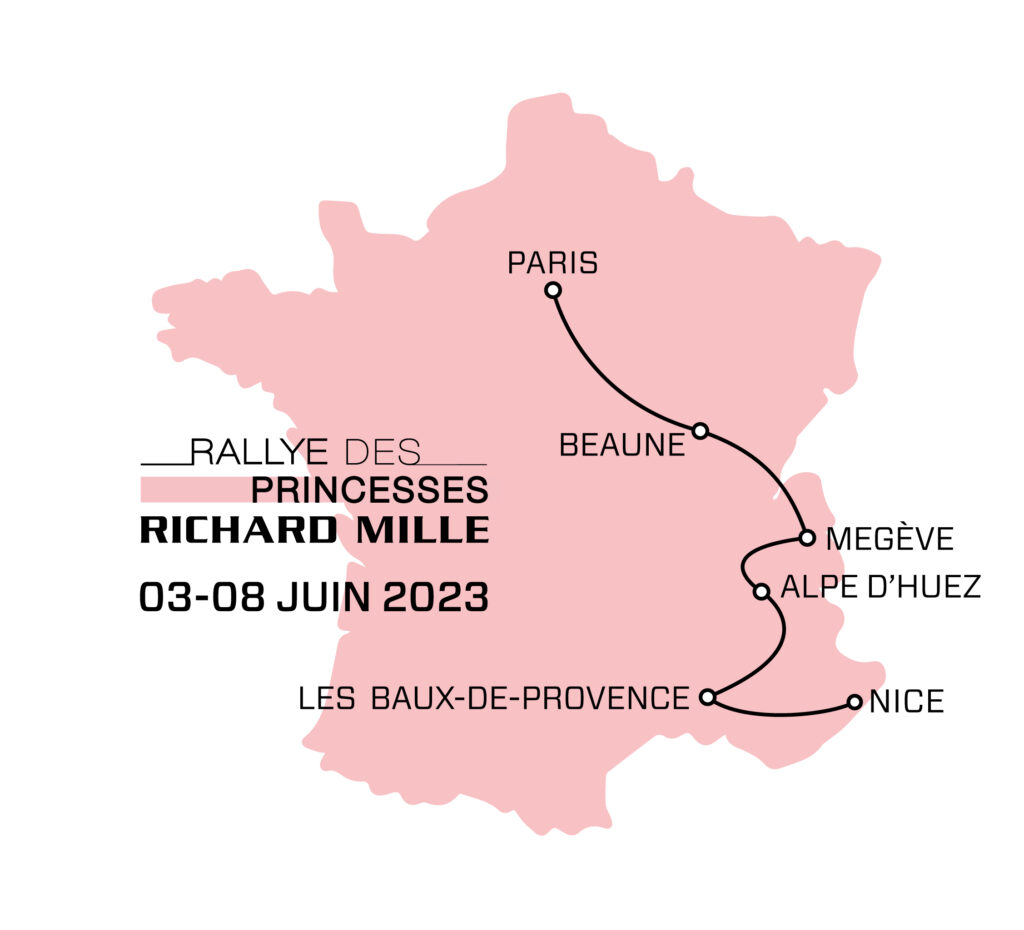 An exceptional
ITINERARY IN 2023
This year, the Princesses will arrive in Nice and make two stops in the Alps. As usual, the rally will start from Place Vendôme and will pass through Beaune, Megève, Alpe d'Huez, Les Beaux de Provence and finally Nice.
1700 kilometres to discover beautiful and very different landscapes: natural parks, mountain meadows roads with the scent of Provence; before finally seeing the Mediterranean Sea. A summary of what France has to offer.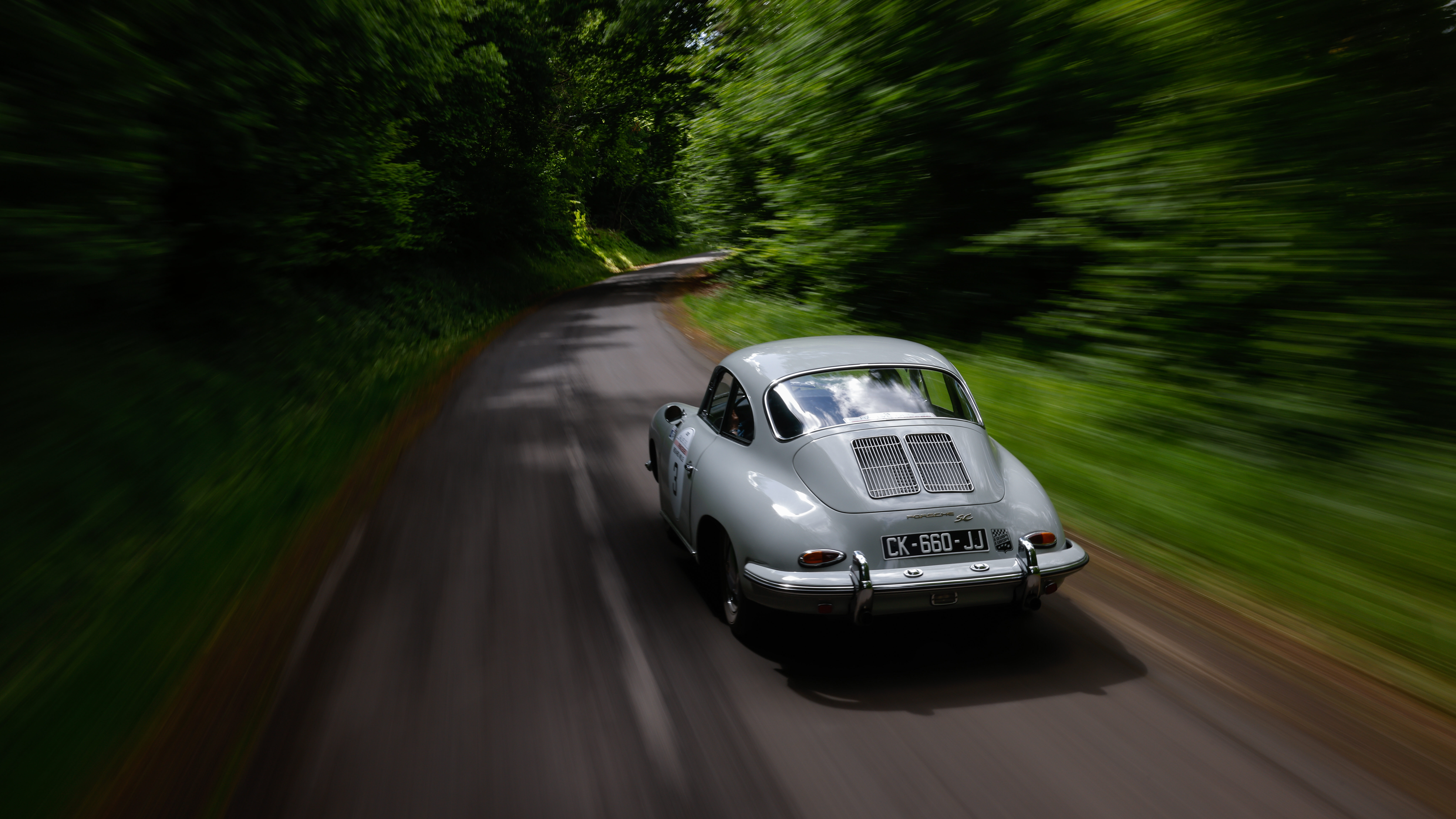 A week to Connect
AROUND A PASSION
The Rallye des Princesses Richard Mille offers, for one week, the opportunity for competitors to escape on a unique route.
Want to be part of the adventure?
A few places are still available to join the Rallye des Princesses Richard Mille.