The Rallye des Princesses Richard Mille will celebrate its 22nd edition from june 3 to 8, 2023. For those who wish to live a 100% feminine adventure, where surpassing oneself, team spirit and conviviality are the key words of this event, please register now via this link. Between sisters, between friends, between cousins or between colleagues, this rally is for all women in search of adventure who want to share a timeless moment.
A women adventure
After the traditional day of administrative and technical verifications on Saturday, June 3, drivers and co-drivers will leave Paris, for the French Riviera. This next 100% Peter Auto escapade promises a meeting that combines sportiness, discovery of the region and an original route between sea and mountains.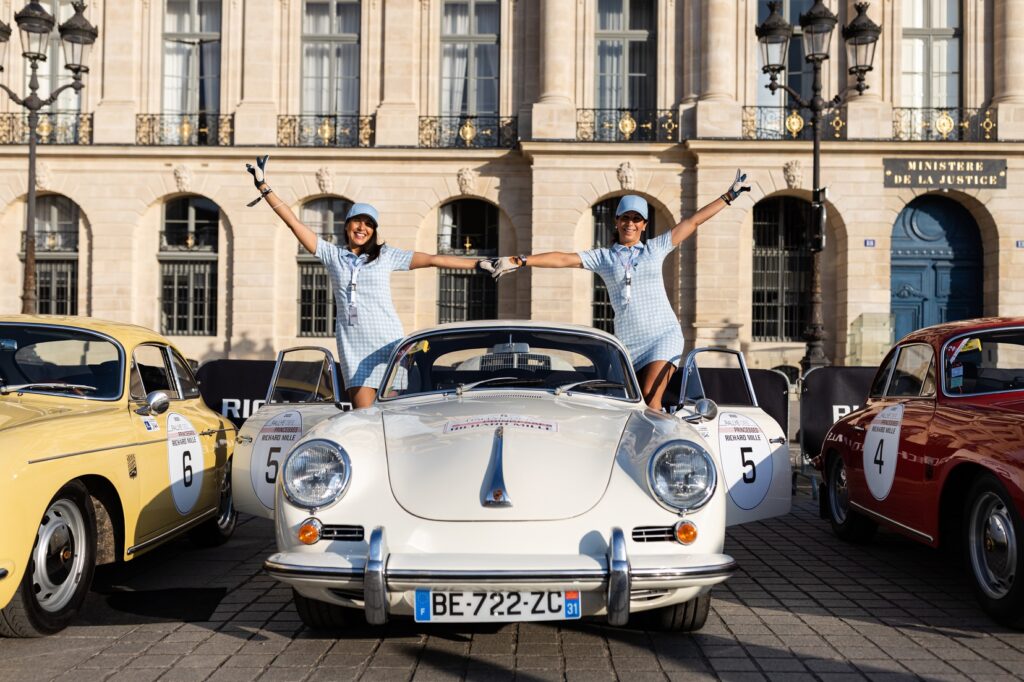 Cap to the south
"Under the climate that makes the whole south-west sing, under the sun makes melodies ripen, in every corner you would think yourself in heaven, next to an always bluer sea, always more beautiful…" sang to us Tino Rossi in his famous song Méditerranée. For this next edition, our vintage car and motorsports enthusiasts will travel 1,000 km to discover the most beautiful roads in France.
In the program
While waiting to discover the complete itinerary which will be unveiled soon, this regularity rally in five stages between Paris and the French Riviera takes place on open roads. The competitors will compete under the harsh and demanding regime of Regularity which requires as much precision from the co-driver as from the driver. This event is also an invitation to travel and discover exceptional places or gastronomy with menus created by famous chefs.
Eligibles models
To be eligible for the Richard Mille Princesses Rally, cars must have been born between 1946 and 1985. They must also comply with road traffic regulations. They are divided into 7 groups and 3 speed averages:
Low Average Speed: 40 km/h for vehicles of group 1
Intermediate Average Speed: 45 km/h for vehicles of groups 2 and 3
High Average Speed: 50 km/h for vehicles of groups 4, 5, 6 and 7